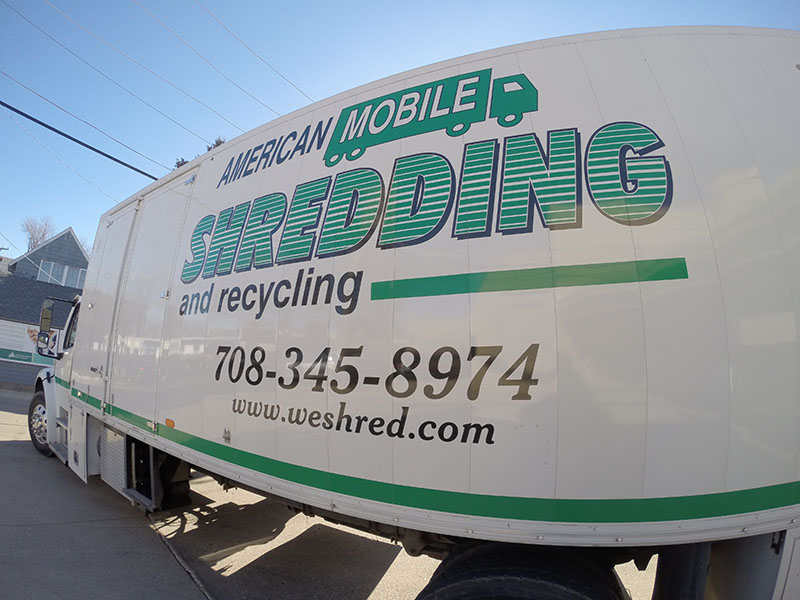 Quick and discreet on-site data destruction
Just one quick call will get you the most reliable name in Chicagoland for on-site mobile shredding. American Mobile Shredding is quick, reliable, secure, and cost-effective when it comes to on-site document destruction.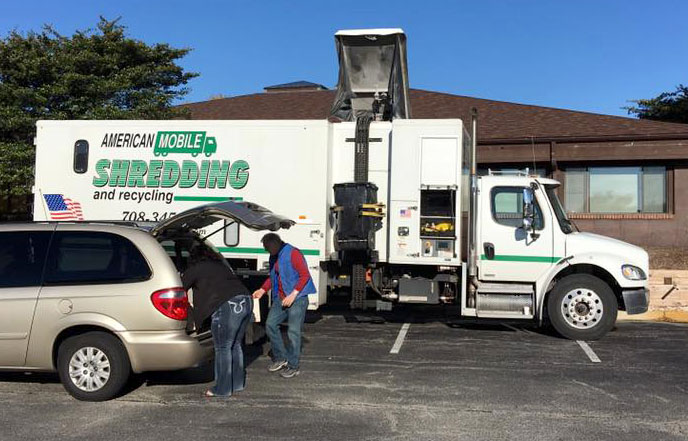 What do we destroy on-site?
Accounting Records & Bank Statements
Budget Data & Business Plans
Canceled Checks and Credit Cards
Confidential Letters & Memos
Contract, Bids & Quotations
Copy Machine Rejects & Overruns
Customer Mailing & Prospect Lists
Labor Estimates, Price Lists & Forecasts
Legal Signatures & Negotiable Documents
Medical Information
Obsolete Forms & Inaccurate Data
Payroll & Personnel
Proposals, Research & Development Data
Tax Records & Financial Reports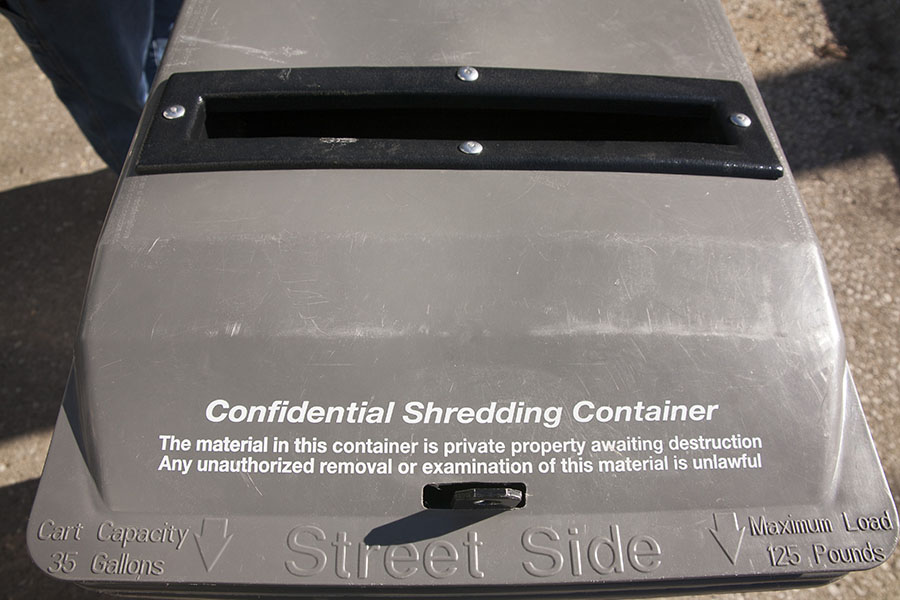 Security
American Mobile Shredding understands the basic necessity of keeping control over your records and documents. Nothing is safe when your business is exposed and unprotected. Sensitive material, carelessly tossed away, can become a serious liability. On-site mobile shredding provides maximum security.
Guarantee
We're serious about on-site mobile shredding! We can save you time, money, and labor by providing a cost-effective alternative to maintaining equipment, space, and personnel. Your security will never be compromised and neither will your budget. Contact us today for complete, confidential and secure on-site mobile shredding service.
Small Orders
To serve our individual, family and small business customers, we have partnered with Dressel's Hardware located at 1137 Chicago Ave., Oak Park, IL. Customers with small amounts to shred (1, 2, or 3 boxes) can drop them in secure containers during business hours that are then shredded by our mobile truck once per week. The charge for this service is $1 per pound.