What is On-Site Mobile Shredding?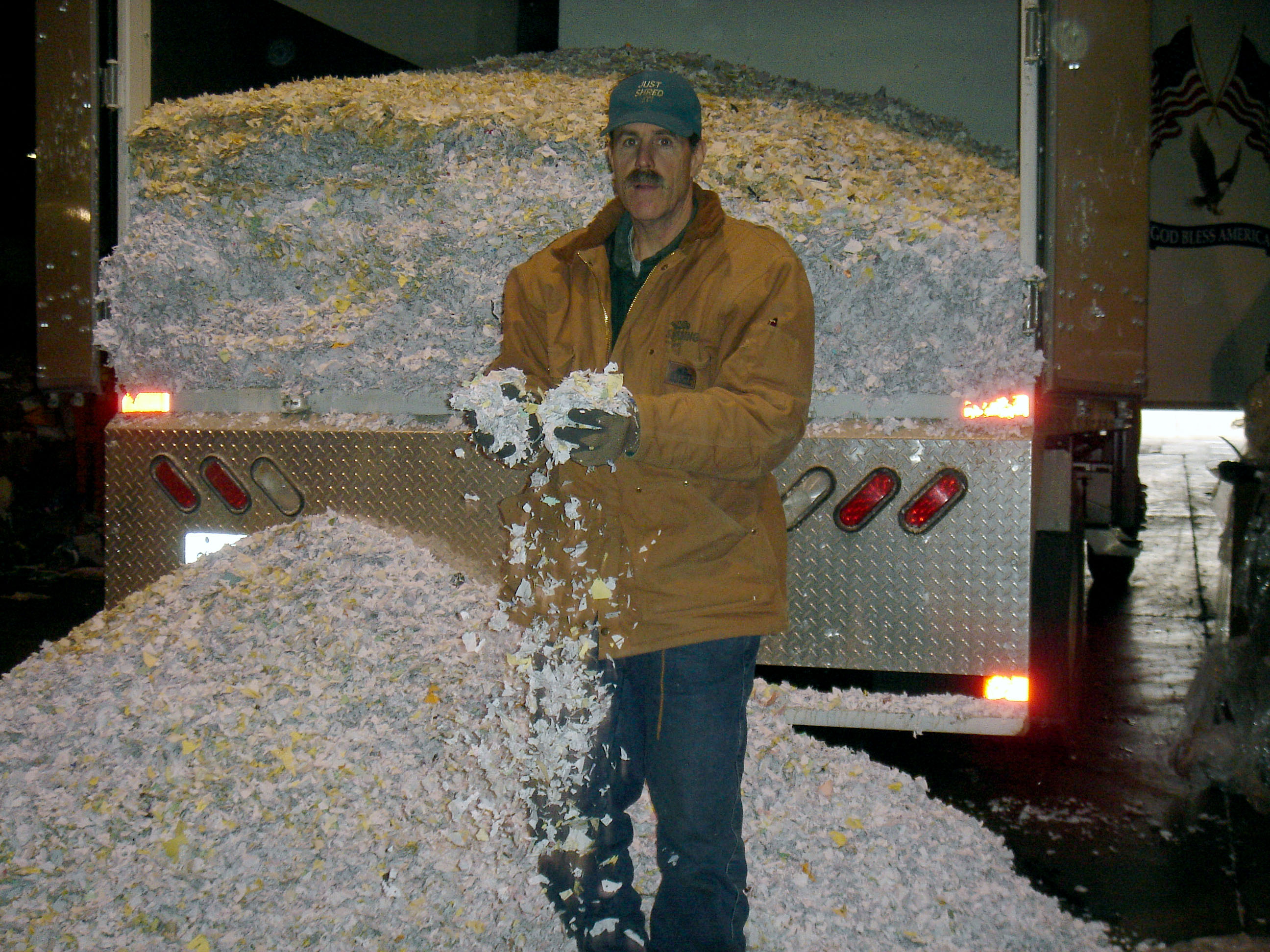 On-site Shredding is Easy!
Our services are available upon request, or by scheduling. Any confidential records and documents to be destroyed are removed from your office by our shredding professionals, and shredded on-site at our truck quickly and efficiently–without interrupting business operations. No need to remove any paper clips, binders, staples, or rubber bands – leave the work to us!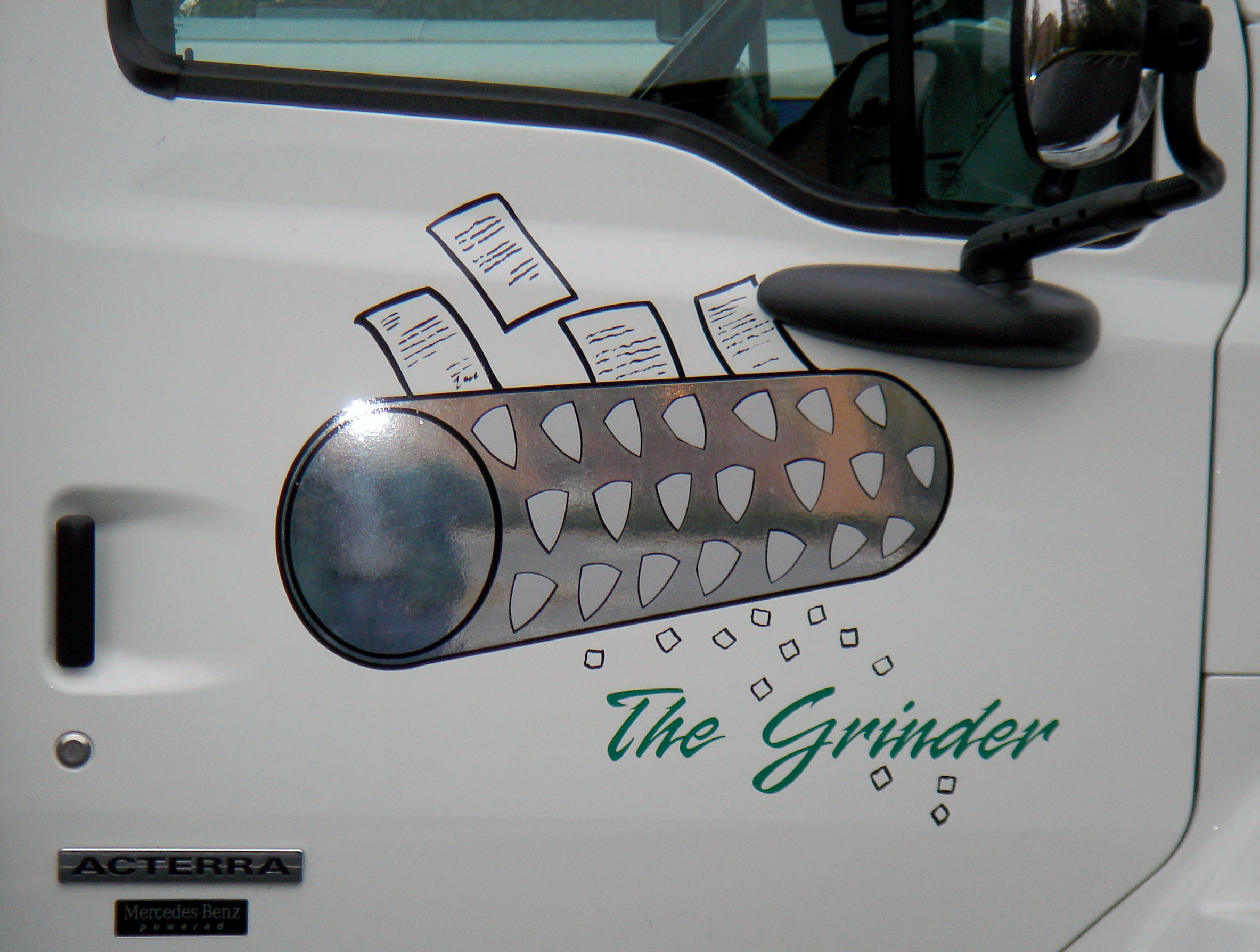 Total Destruction
No documents will leave your site until they are completely destroyed. We destroy your records 0n-site by shredding them into one-inch pieces of paper, that's one-half of the industry standard of two inches. American Mobile Shredding service personnel are fully trained and insured shredding professionals that abide by a strict code of ethics when destroying your valuable information. Why take a chance? On-site mobile shredding is the only solution that ensures complete confidentiality.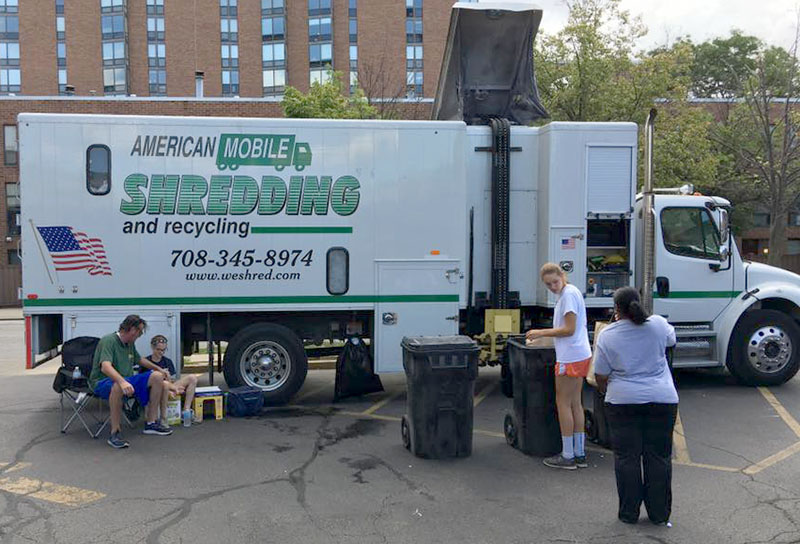 Cost Efficient
This is a cost-effective alternative to maintaining your own equipment, space, and personnel – saving you time, money, and labor! Free secure waste receptacles are also provided upon request. These portable bins are designed to accept large stacks of thick paper while preventing unauthorized removal, and can be conveniently placed near files, printers, or copiers.
The On-Site Mobile Shredding Process